History of Tea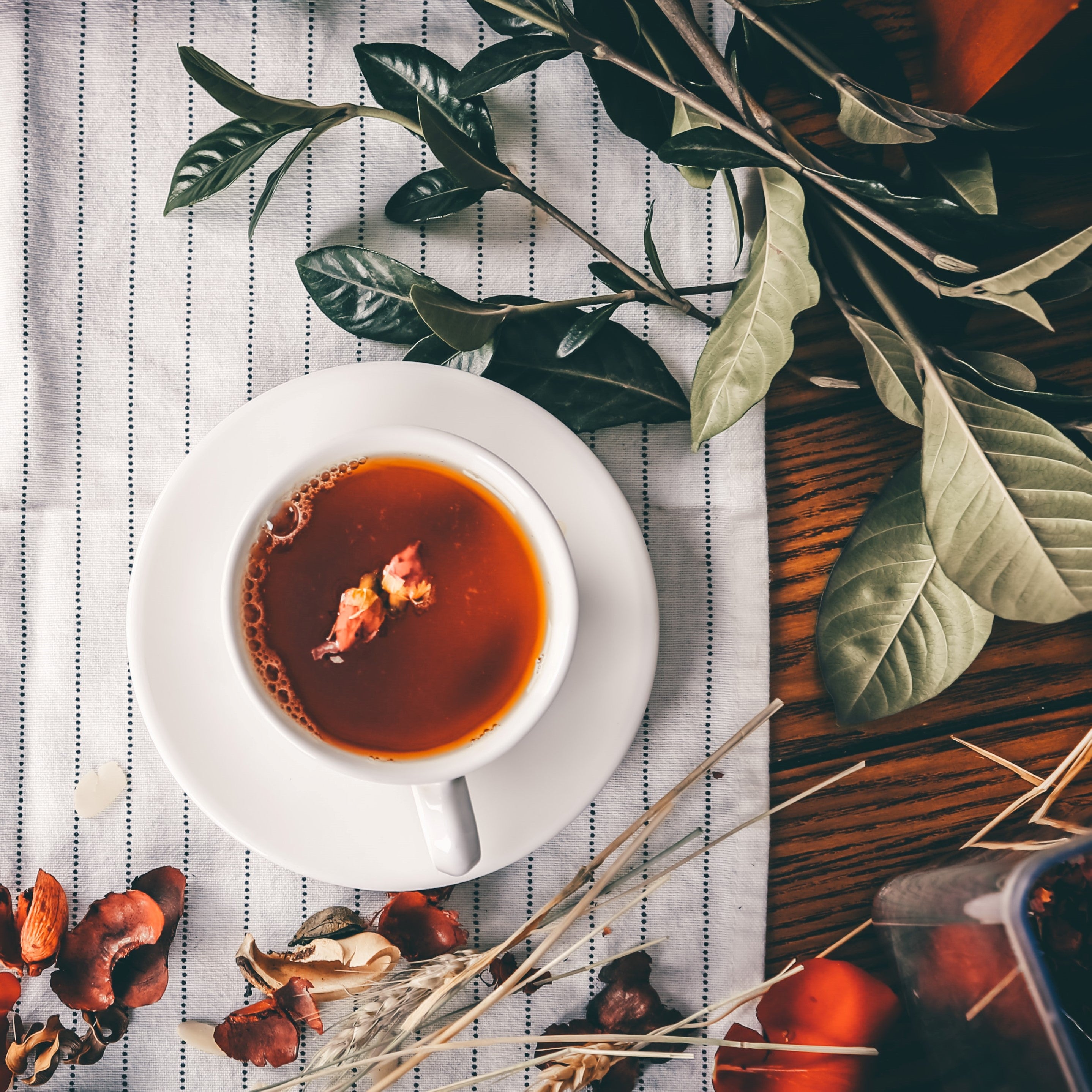 Are you a coffee or tea drinker? We have both in our house, but I'm slowly converting my hubby to tea (he loves matcha). I've loved tea for ages and our kiddos love it too; although their preference is quite a bit sweeter than I like. As the snow is coming down here in Colorado and I'm making morning tea for all of us, I got to thinking about the history of tea. So here are a few fun facts:
Tea has its origins in China, almost 5,000 years ago. Legend tells that Emperor Shen Nung was drinking boiled water under a tree when wild tea leaves blew into his pot. He was interested in the pleasant scent, drank some, and said that a warm feeling permeated, or investigated, his body. He named the drink "ch'a", meaning to investigate.
Tea's popularity grew from the 4th-8th century in China. It was used for medicinal properties at first but then spread to everyday pleasure. Tea plantations spread throughout China and tea merchants became very wealthy. The Chinese empire tightly controlled the plantations, harvesting, and preparation of tea, going so far as to only allow young women to prepare tea (presumably due to their purity).
Tea usage didn't spread from China until much later. There are some records of Arabian traders selling tea in the late 800s and Marco Polo wrote about the deposition of the Chinese minister of finance in 1285 for increasing tea taxes. In the early 1600s, tea was brought to Amsterdam by the Dutch East India Company. Tea was known in France by 1636 and in Russia by the 1600s. Tea first appeared in England during the 1650s, where it was served in coffeehouses. It then spread to other British colonies and America. 
By then, China's best kept secret was out. Tea became widely popular and varietals expanded. Today there are more than 20,000 different teas (and many more tisanes, or herbal "teas"), with those falling under six main categories - red/black, oolong/wulong, green, yellow, white, and fermented/pu'erh tea.
What's your favorite type of tea?
---
Leave a comment